500+ learners since February '21 !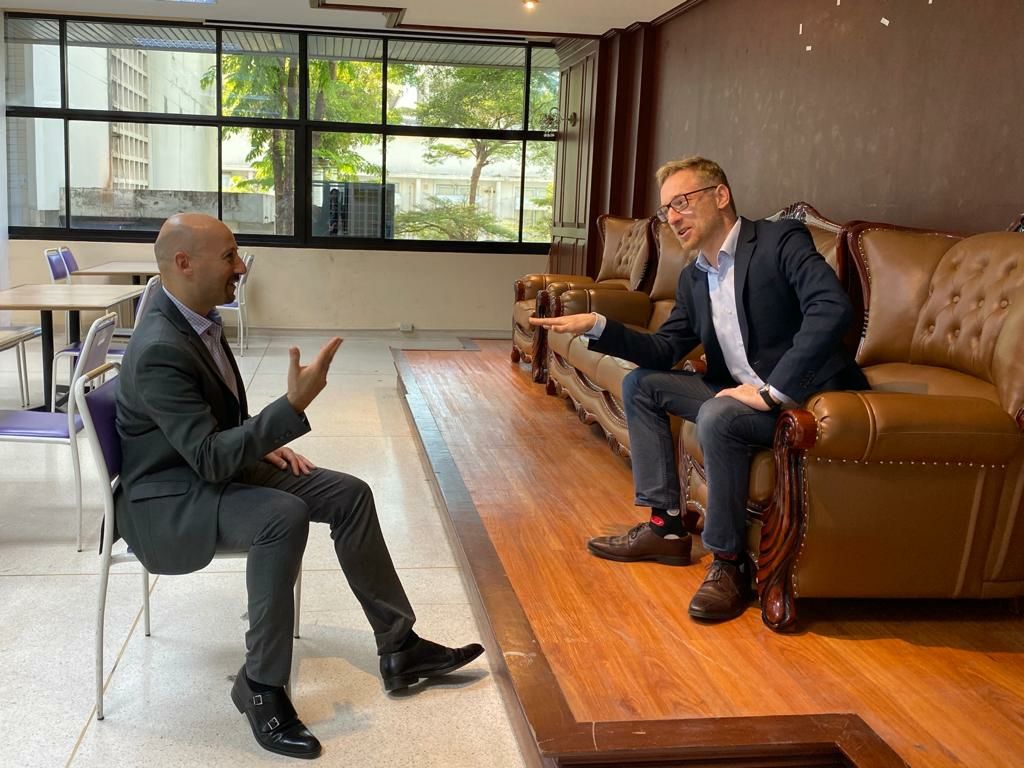 A candid dialogue, between a Prosthodontist and a Periodontist
When implant treatments go wrong, the cause of trouble is often hidden and the clinical findings can be misleading!
In this multidisciplinary online masterclass, you will learn how to find the real causes and how to design step-by-step the proper management strategies!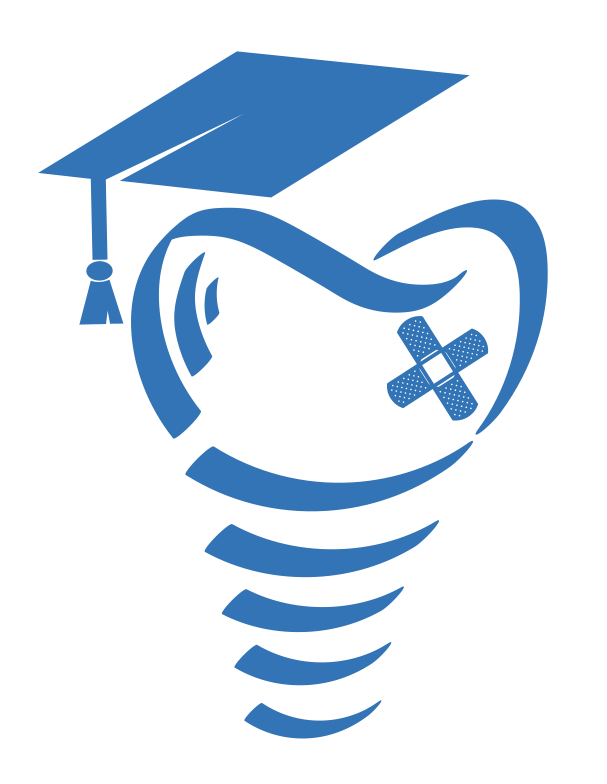 What is this Masterclass about?
3 Modules - 1 free!

16 Webinars

17 How-to Videos


Clinical step-by-step procedures and toolbox

3 e-books

Readings, resources

Assessments
Certificate and transcript
Community - Alumni
Find the real cause of trouble
You will learn where to look and how to reveal the often hiddeen origins of complications, whether in thebiology or the technical side.

Then, you will master the restorative and surgical interactions which most commonly predispose to trouble and you will learn how to prevent problems by applying proper design principles
Master repair and treatment
Whether technical, biological or both, you will learn step by step how to design and execute successful problem solving interventions.

You will learn the techniques and tools you will need to manage complications, from complex hardware "resque" operations to the treatment of Peri-implantitis, including resective and regenerative surgery.
About this masterclass
MIC: A global "sold-out", now online !
The birth of this course goes back many years ago and it started as a dialogue between a Periodontist and a Prosthodontist. What followed was many questions, a lot of braistorming, hypotheses, endless lines of patient treatments, experiments leading to more than a dozen scientific publications and also some valid answers! Today, this Masterclass is a global "sold-out" intensive weekend education attended every year by a loyal audience in many cities in Europe and Asia. It remains in essense a dialogue, but a lot of colleagues from all over the world have now been added to the original duo! Join the dialogue that has been in the making for more than a decade now, but always as much fun as the first time!
Join the full course now!
Unlimited Access 380 $
feedback by actual completers of the course!
Our online students said about this course:
"I've done hundreds of hours of different courses but this one is one of the best so far. I can't believe I found it just by accident and nobody recommended it for me. I love it. Thank you!"
DR. ALEKSANDER SROKOSZ, BDS(hons) MPharm
COSMETIC DENTIST
UK
"FROM THE ONSET THIS ONLINE COURSE WAS USER FRIENDLY AND EASY TO MANAGE. THE COURSE IS WELL STRUCTURED, INFORMATIVE AND EDUCATIONAL. BESIDES THE LECTURES, THERE ARE DEMONSTRATIVE VIDEOS AND READING CONTENT YOU CAN REFER TO ANYTIME! YOU CAN ALSO REFER BACK TO ANY SECTION OF THE COURSE AND COMPLETE THE COURSE IN YOUR OWN TIME. I SPECIALLY ENJOYED THE LECTURES BY NIKOS MATTHEOS. THE PERIO CONTENT WAS INTERESTING AND EDUCATIONAL FROM A PROSTHODONTIC PERSPECTIVE. THE LECTURES ARE WELL PRESENTED, OF HIGH QUALITY AND EVIDENCE BASED."
DR. DEON FERREIRA,
PROSTHODONTIST
SOUTH AFRICA
The course is very interesting, updated and well illustrated, Really enjoy it and hope that there is more modules to watch!
DR. AHMED SEHADA,
EGYPT
"This course should be mandatory for those of us who see patients with implants, which we all do nowadays. 😊 Impressive - all you need to know about implant treatments and performed in an instructive and pedagogical way. I really liked the authentic patient cases with questions and the possibilities to send questions to you. Since very short sessions, it is easy to do a chapter whenever time available. A very good course that will improve treatments in my daily practice".
DR. Michaela von Geijer
Private practice,
Sweden
Nikos Mattheos- Martin Janda
40 years of combined experience in investigating implant complications!
about the masters
Dr. Nikos Mattheos and Dr. Martin Janda's collaboration dates back to the late 90s, when they both were PhD students in Malmo University in Sweden. Back then - when Internet was still in its infancy they worked together in Information Technology for teaching and learning. As part of their research they developed pioneering projects such as Virtual Patients and Virtual Classrooms and published some classic studies in on-line pedagogy. They shared many scientific publications and the prestigious IADR Young Researcher's Award in 2003. After that they followed supplementary pathways. Martin Janda specialized in Prosthodontics in Malmo, Sweden, while Nikos Mattheos in Periodontology in the University of Bern, Switzerland. They continued to collaborate around the world in teaching and research with focus in Implant Dentistry. Martin Janda developed pursued research on the impact of technical prosthesis design in various types of complications, while Nikos Mattheos conducted several studies on peri-implant tissues microbiome and pathogenesis, as well as bone regeneration and management of peri implantitis. Martin and Nikos met again at Griffith University in Australia where they designed a Masters' course and they conducted a series of experiments investigating the implant-abutment connection showing its importance for long term stability of prosthesis but also biological outcomes. They have recently spearheaded the concept f the "Implant Supracrestal Complex" a new comprehensive paradigm for designing implant therapy and preventing complications.

Martin Janda is currently a specialist prosthodontist in Lund, Sweden and Associate Professor in Malmo University. Nikos Mattheos is Visiting Professor at Chulalongkorn University in Bangkok and affiliated with Malmo University and Karolinska Institute. They continue their research and teaching focused on bio-technical complications and the role of design and treatment planning in maintaining long term successful outcomes. As they have co-authored a handbook and several scientific publications on implant complications, this course is the intersection of science with clinical experience, aiming to give you a completely new understanding - evidence based yet practice driven - on how to design and execute implant therapy!
Why should I take this course?
When implant treatments go wrong, the cause of trouble is often hidden and the clinical findings can be misleading!

If you have worked with dental implants long enough, you will know by now that complications are part of the picture. Whether veneer chippings, screw problems or peri-implant tissue inflammation, studies show that 3 in 5 patients will encounter some complication within the first years in function. Such complications can be difficult to resolve and lead to significant problems for our patients.
The truth however is that many of the most common complications can be prevented through proper design, or identified early enough for successful management.
if you are practicing implant dentistry at any level, this course will be an invaluable contribution to your practice.
You will learn which designs can often predispose to trouble and how to streamline your treatment plans to prevent complications
You will learn how to design comprehensive clinical examination and maintenance protocols, ensuring lasting successor early detection of complications
You will learn how to design and execute successful repair and treatment interventions, from "resque" operations to the surgical treatment of peri-implantitis